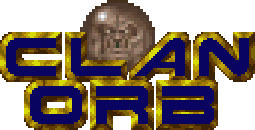 Entering Members Area

To enter the members area, you must enter your username and password in the box below. Your username is exactly like your Doom Connector name, minus the [-ORB-] tag. The password is the clan password

If you never sent me your info, you are not yet eligible to enter this area. Only the members who are currently on the members page have accounts on this system. In addition, I don't always get the chance to go to Bravenet and update the database; if you're not in it, just bug me ([*ORB*]NetNomad) about it, and I'll either get to it then or send you a direct link.



Enter Password Protected Area